How to recognise you are the best
Launch of Opera Europa's online benchmarking tool
Last summer in Zurich, all OE members were invited to participate in a broad benchmarking exercise exceeding the previous mapping exercise. Nearly 60 members returned their questionnaires showing their brilliant yet extremely confidential figures. Of course you cannot translate the artistic quality your company stands for into a questionnaire, as detailed as it may be. It shows, however, with what means – funding, manpower and material – you are getting there.
We are now providing to everyone who participated an online tool on our website that allows you to compare yourself to other companies. It is for you to identify how you can use the numbers to relate to different companies. Knowing that every country, every company and every single production reveals their very individual structure, culture, and financial challenges, your benefit is that this diversity somehow neutralises the competitive aspect and the need to justify your figures among your peers.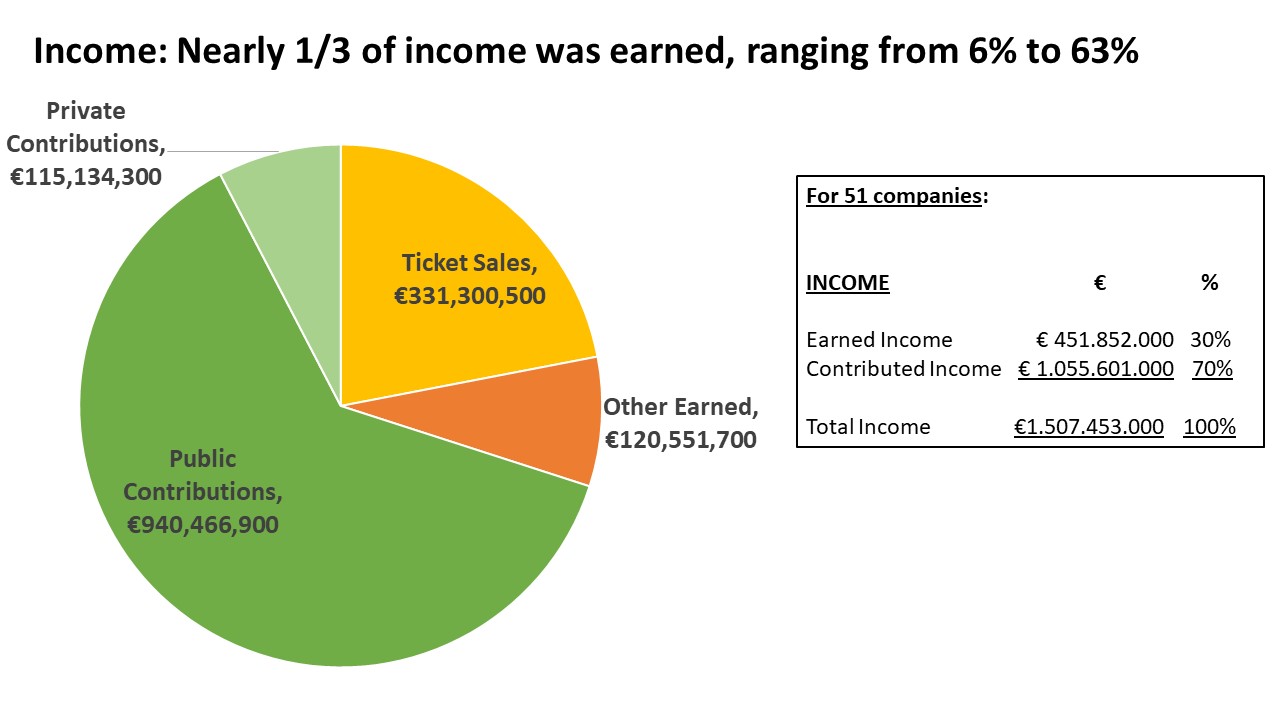 Next time you are claiming that your company is offering outstanding quality for relatively little money, you will have some hard proof for the donors and the policy makers. You could ask for more seeing others do less productions than you do with more staff, or argue your expenses are much more reasonable than many others in order to negotiate an increase of your funding.
Yet the figures – as unequal and individual they might be – could stimulate you to rethinking your own organisation. On stage, anachronistic structures are revealed in a second by any critic, but behind the scenes, they are most likely to become apparent by your own initiative. Benchmarking could be the necessary impulse for overcoming them and getting inspired to try out something new that might suit you better.
Please check out the new tool in the private member's area on our website.