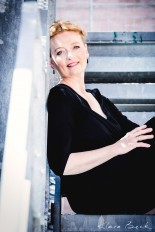 OE News
Homage to Eva Kleinitz
On a beautiful summer's day last June, Eva Kleinitz's ashes were interred at the Kreuzkirche am Ölrain in Bregenz, at whose Festival she spent many of her happiest years and where many of us first grew to know her. Behind her smiling face and generous spirit lay a fierce work ethic and determination to create better opera, which she was further to develop in Brussels, Stuttgart and latterly in Strasbourg. Her magic ingredient was her belief in enabling artists. In return, artists trusted Eva.
From the start, Eva was an active participant in the work of Opera Europa and in its role of sharing best practices. She was elected its first female President in 2013 and during the subsequent four years won all hearts and minds with her open, consensual but always forward-driving approach. Despite full-time responsibilities at Oper Stuttgart, she was meticulously well-prepared, outward-looking and fair. She was decisive, but she also listened.
The period of Eva's Presidency saw a continuous expansion of the membership, alongside bold initiatives such as the creation of The Opera Platform, and later of OperaVision, as a free online opera streaming service with the support of Creative Europe, designed to expand opera's reach within and beyond Europe.
An initiative from Eva's first season at Opéra du Rhin was the annual Arsmondo Festival. Its first two years were devoted to Japan and to Argentina; next year will focus on India. These projects involve lasting partnerships; cross-fertilisation with other arts, theatre, film and literature; and enduring cultural ties. Their legacy shows how Eva, who lived and breathed opera, was at the same time determined it should be shared with the world.
Opéra du Rhin is jointly hosting this autumn's conference in Strasbourg, together with Badisches Staatstheater in Karlsruhe. Its theme is Building Bridges, and the Franco-German axis across the Rhine is symbolic both of European partnership and of the ambition of Western Europe to build bridges towards the rest of Europe and the world. We shall launch World Opera Day on 25 October during the conference. It is the start of a worldwide campaign to create awareness of the value of opera in society.
Knowing how serious Eva's illness was earlier this year, I offered to lighten the burden on her and her company by moving the conference elsewhere. Her response was: 'whatever happens to me, the conference must go ahead as planned'. So it will. It is dedicated to her memory and her example.
Nicholas Payne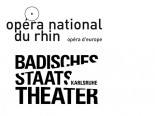 Conference
Building Bridges
Our autumn conference will be the first time that one of our conferences has been jointly hosted by member companies in different countries. The choice of Strasbourg and Karlsruhe is symbolic. Sitting on either side of the river Rhine, they embody a link which lies at the heart of united Europe and the friendship of two founder members of the European Union. Strasbourg is both capital of Alsace and of Europe, and home of the European Parliament. Karlsruhe this year celebrates the 350th anniversary of its first theatre.
Download the programme here >>
Download the registration form here >>
>>
Forum
TP/HR Forum meeting in Palermo
From 1 to 3 October, Teatro Massimo Palermo will host our next Human Resources and Technical & Production forum!
If you would like to volunteer or recommend a contributor on one of the topics, please let us know!
Accommodation in Palermo is quite sought after during these days. Our recommended hotel deals have run out, but there are still rooms available on sites such as www.booking.com.
Forum
Specialist forums
Opera Europa coordinates specialist forums on several areas of work to bring together opera professionals from each field, encourage mutual learning and sharing of good practice, launch common initiatives and create a community network.
What is a specialist forum?
How is a forum coordinated?
How is a meeting organised?
>>

World Opera Day
World Opera Day – to promote the value of opera for society
The first ever World Opera Day will be held on 25 October 2019, with an international social media campaign and local events shining the light on Opera's contribution to citizens' wellbeing. The three main opera associations join forces with encouragements from UNESCO and the International Theatre Institute to remind people of the role of artistic expression and creativity.
>>
OE News
A new website, including an Artist, Role & Production database, for Opera Europa members will be launched in 2020
At its last General Assembly, Opera Europa members voted for the development of a custom-made online database for artists and productions to replace the service currently offered by Truelinked Operabase until the end of 2019. These tools will be part of Opera Europa's membership services, included in the annual fee.
An important step towards an integrated service accompanies the Board's decision to develop a new website for our organisation, to be launched in January 2020.
>>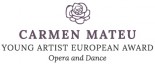 OE News
Carmen Mateu European award for Opera and Dance
Carmen Mateu's passion and devotion to the arts led the family empire to invest in the creation of the Festival Castell de Peralada, presented every summer thanks to the support of one generous family. The Fundacio Castell de Peralada now launches an award in her memory. Her daughter, Isabel Suqué, and the General Director of the Festival, Oriol Aguilà, are now realising her vision, in collaboration with the European Festivals Association and Opera Europa. Opera Europa has a strong commitment to the development of emerging artists in these fields who represent the future of our arts.
The Carmen Mateu prize of 30.000€ will be awarded annually, alternatively in the fields of dance and opera. The winner will receive a performance opportunity during a future Festival programme.
The 2019 call is for dancers, to be recommended by an EFA or Opera Europa member. Applications close on 15 October. For more information: www.carmenmateuaward.com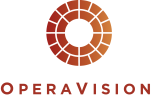 OperaVision
What's on OperaVision?
Have a Summer Binge!!
Still available: The Marriage of Figaro, Royal Opera House Covent Garden, l trovatore Teatro Real, Paria Poznań Opera House, L'oca del Cairo, ossia Lo sposo deluso Hungarian State Opera, Agrippina The Grange Festival, Roxy und ihr Wunderteam Komische Oper Berlin, Final - 10th International Stanisław Moniuszko Vocal Competition from Polish National Opera, Opening Gala - 10th International Stanisław Moniuszko Vocal Competition from Polish National Opera, Khovanshchina from Stanislavsky Music Theatre Moscow, Orfeo ed Euridice from Irish National Opera, Falstaff from Garsington Opera, La Juive from Opera Vlaanderen, Werther from Bergen National Opera, Frankenstein from La Monnaie / De Munt, Ice from Finnish National Opera and Ballet, Juditha Triumphans from Dutch National Opera and Ballet, La Gioconda from La Monnaie / De Munt, Billy Budd from Den Norske Opera & Ballett, La Bohème from Komische Oper berlin... and more!!
Don't miss new performances on OperaVision! Subscribe to its e-news here >>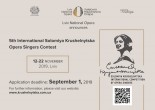 Other News
5th International Solomiya Krushelnytska Opera Singers Contest
The contest aims to draw attention to the opera genre and to discover young opera talents of Ukraine and beyond. It will be held in Lviv (Ukraine) from November 12 to November 22, 2019. Applications are now open.
Final deadline for applying is September 01, 2019
For more information: www.krushelnytska.com.ua
OE News
Dates for your diary
Check out the events to look forward to:
23-29/08/19 - Opera Management course, Pesaro
26-28/09/19 - RESEO Conference, Brussels
1-3/10/2019 - Joint forum meeting: Human Resources & Technical & Production, Palermo
24-27/10/19 - Opera Europa Autumn Conference, Strasbourg & Karlsruhe
23-25/01/20 - Artistic Administration forum, Frankfurt and Bonn
27-29/02/20 - Costumes, Make-up & Wigs forum, Vilnius
26-28/03/20 - Joint forum meeting: Audio-visual & Digital media, Education, Fundraising and Marketing & Communications, Zagreb
28-30/05/20 - Opera Europa spring conference, Helsinki
>>
Powered by Operabase
Upcoming premières