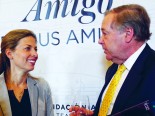 OE News
Growing Opera Europa
When Audrey and I began at Opera Europa 15 years ago, it had 38 paid-up members. The initial aim was to double that number over two years, a target which we exceeded. Each subsequent year, we targeted and achieved a net increase in membership. In 2018, we report a further increase to 188 members.
Growth in membership is a virtuous circle. As our association becomes more inclusive and representative, its value as a meeting place increases. Whatever else we may have got wrong, this growth is an indisputable gain.
An area where we have up until now failed is the collection of comprehensive data about our member theatres. It is harder to gather such information from companies operating in 40 different countries with different financial systems than it is for Opera America or the Deutsche Bühnenverein or ANFOLS and AGIS in Italy. But we decided that we must try. Hence the Mapping and Benchmarking exercises which we have been conducting this year.
The report in our latest newsletter shows that we have mapped basic information about performances, productions, employment and audiences from over 75% of our theatre members. These figures help to make the case for the role played by our opera companies in European society.
We are currently analysing returns from our Benchmarking survey and will present the outcome at the summer conference in Zürich. The purpose is to provide contributing theatres with comparative data which may be of practical use in their operations. How we measure quality and value as well as quantity is an intriguing topic which demands further exploration.
Nicholas Payne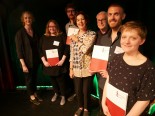 OE News
10th European Opera-directing Prize
Two first prizes awarded at 10th European Opera-directing Prize in 2018.
Awards go to the polish director Karolina Sofulak and Gerard Jones from Great Britain.
The winning concepts will be presented at the state theatre in Mainz and the Festival Holland Park in London.
The Polish director Karolina Sofulak and the British director Gerard Jones have each
been awarded the 10th European Opera-directing Prize 2018 at the opera house
in Zürich. These two directors and their respective teams have been able to win the first
prize in this competition. No other prizes were awarded.
Download the full press release >>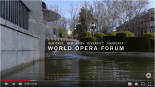 Conference
World Opera Forum in Madrid
What does Cultural Heritage mean for opera? At the first ever global gathering of opera professionals – the World Opera Forum at Teatro Real in Madrid in April 2018 – a diverse group of artists, composers, opera managers and public administrators met to address this and other key issues for opera globally.
World Opera Forum Flashback >>
Global Answers to Opera's Future (Video) >>
>>
OE News
Mapping
Opera Europa is regularly asked by its members for information on how their particular opera company compares with other opera organisations. Often they are responding to their governments, or to the country's media, or to the company's directors, or to some other relevant stakeholders, who are keen to investigate how they measure up – or sometimes are just looking for reasons to criticise their performance.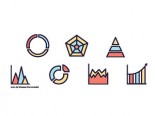 OE News
Benchmarking
There are two principal purposes behind the benchmarking exercise which Opera Europa is conducting this season. The first is to gather accurate data which contributing members may use to monitor their performance. The second is to assemble a comprehensive map of the sector to help advocate opera in Europe.
Download the simple questionnaire here >>
>>
Forum
Artistic Administration Forum meeting in London
The next meeting of the Artistic Administration Forum will take place on 27 and 28 September at the English National Opera. Do not miss Salome's première on the Friday, directed by Martin Brabbins and staged by Australian theatre director Adena Jacobs.
Specific points will be raised during this meeting in London, notably data protection and contracts content, but also Ethics & Production, with leading expertise from major opera companies. The forum is composed of Heads of Artistic Administration, Casting Directors, Heads of Planning and Artistic Producers.
Forum
Next Human Ressources forum meeting in Lille
The next meeting of the HR forum will take place at Opéra de Lille between 4 and 6 October 2018. You will be able to see the première of Rodelinda by Haendel on the Thursday, conducted by Emmanuelle Haïm from Le concert d'Astrée and directed by Jean Bellorini.
Following the Joint Forum meeting in Sofia in March earlier this year, Leadership will be the main theme for this HR Forum in Lille. Stay tuned for more details to come!
Forum
The Marketing & Communications forum is heading to Tenerife
From 25 to 27 October 2018, Auditorio de Tenerife will host the next Marketing & Communications meeting. After a few meetings with more Marketing oriented discussions, we look this time more in a Communications direction. As with previous meetings, there will be an in-depth look at one specific topic with the main theme this autumn being Story-telling and how to adapt your message to the different medias within this fast changing landscape.
OperaVision
OperaVision 7 months and counting…
OperaVision is seven months old and starting to fly. Luke O'Shaughnessy, OperaVision's project manager, looks back over OperaVision's short and broadly successful first months. Since its launch in October 2017, our channel has acquired 813,942 views across all its channels – that's social media and the OperaVision channel itself. Since February, our channel has been growing at an impressive rate of approximately 1000 new YouTube subscribers per month.
OperaVision
Still available on OperaVision
Here are the operas availble to watch for free on our Platform:
Poulenc, Dialogues des Carmélites, La Monnaie/De Munt
Wagner, Götterdämmerung, Opera North Leeds
Humperdinck, Hänsel und Gretel, Hungarian State Opera
Monteverdi, L'Orfeo, New Belgrade Opera/ Madlenianum
Puccini, Turandot, Teatro Regio Torino
Dennehy, The Second Violinist, Irish National Opera/Landmark Productions
Mascagni / Leoncavallo, Cavalleria rusticana/Pagliacci, La Monnaie De Munt
Verdi, Aida, Royal Swedish Opera
Różycki, Eros and Psyche, Polish National Opera
Offenbach, Blaubart, Komische Oper Berlin
Wagner, Parsifal, Opera Vlaanderen
Rossini, Rossini Gala - Homage to Alberto Zedda, Opera Vlaanderen
Verdi, Il Corsaro, Palau de les Arts
Verdi, La traviata, Den Norske Opera Oslo
Donizetti, La Favorite, Maggio Musicale Fiorentino
Opera Crown - Tbilisi International Voice Competition, Tbilisi State Opera
Handel, Semele, Komische Oper Berlin
Cruz, La Princesse légère, Opera Comique
Birgit Nilsson 100 year Anniversary Concert, Royal Swedish Opera Stockholm
Rossini, Stabat Mater, Teatro Communale Bologna
Bellini, Norma, Teatro la Fenice
Berlioz, Les Troyens, Dutch National Opera Amsterdam
Offenbach, Les Contes d'Hoffmann, Dutch National Opera Amsterdam
Donizetti, Lucia di Lammermoor,Teatro Real Madrid
Adwan / van der Harst / Moody, Orfeo & Majnun, Festival d'Aix-en-Provence
Mozart, Don Giovanni, Royal Opera House, Covent Garden
... and more!
Member Resources
Databases and more
Update your company information!
Opera Europa offers its members a variety of resources, and their value is maximised when as a member, you keep your company's information up to date!
>>
OE News
Dates for your diary
Check out the events to look forward to:
19-25.08.2018 - Opera Management Course hosted by Poznań Opera House

27-29.09.2018 - Artistic Administration forum meeting at English National Opera, London

04-06.10.2018 - Human Resources forum meeting at Opéra de Lille, Lille

17-20.10.2018 - Opera Europa autumn conference - Imagination - at Opéra national de Paris and Opéra Comique.
With Education, Audio-visual & Digital Media, Fundraising & Friends and Technical & Production forums. More information very soon!

25-27.10.2018 - Marketing & Communication forum meeting at Auditorio de Tenerife, Santa Cruz de Tenerife
>>
Powered by Operabase
Upcoming premières