Costume, Make-up & Wig forum
The Costume, Make-up and Wig forum was created in 2006 and has since then gathered Heads of Costume and Heads of Wig & Make-Up once a year for a meeting in the spring. Other specialists (costume assistants, dyers etc.) are also punctually invited to join the meetings.

A steering committee was appointed to plan on the Costumes, makeup & wigs forum's future meetings and projects. It is composed of:
Cathrine Ahlsen (Bergen National Opera)
Sylvie Barrault (Opéra de Lyon)
Robby Duiveman (Nationale Opera & Ballet Amsterdam)
Fay Fullerton (Royal Opera House London)
Jullie Hoeffel (Opéra national du Rhin)
Pauline Lecrass (Glyndebourne, England)
Markus Maas (Saarländisches Staatstheater)
Jörg Mueller (Staatstheater Stuttgart)
Sophie Secher Kroner (The Royal Danish Theatre)
Thibaut Welchlin (Opéra national du Rhin)
The forum has so far worked on rental and co-production guidelines and collected data on European Costumes departments. Their next projects include an EU-funded staff exchange/training scheme, common guidelines for Costume Bibles and a common measurement database.
For more information about the Costume, Make-up & Wig forum and to register to their e-mail listserv and receive their latest news, please contact aline@opera-europa.org.
Stay tuned for our next meeting in 2020!
Photo gallery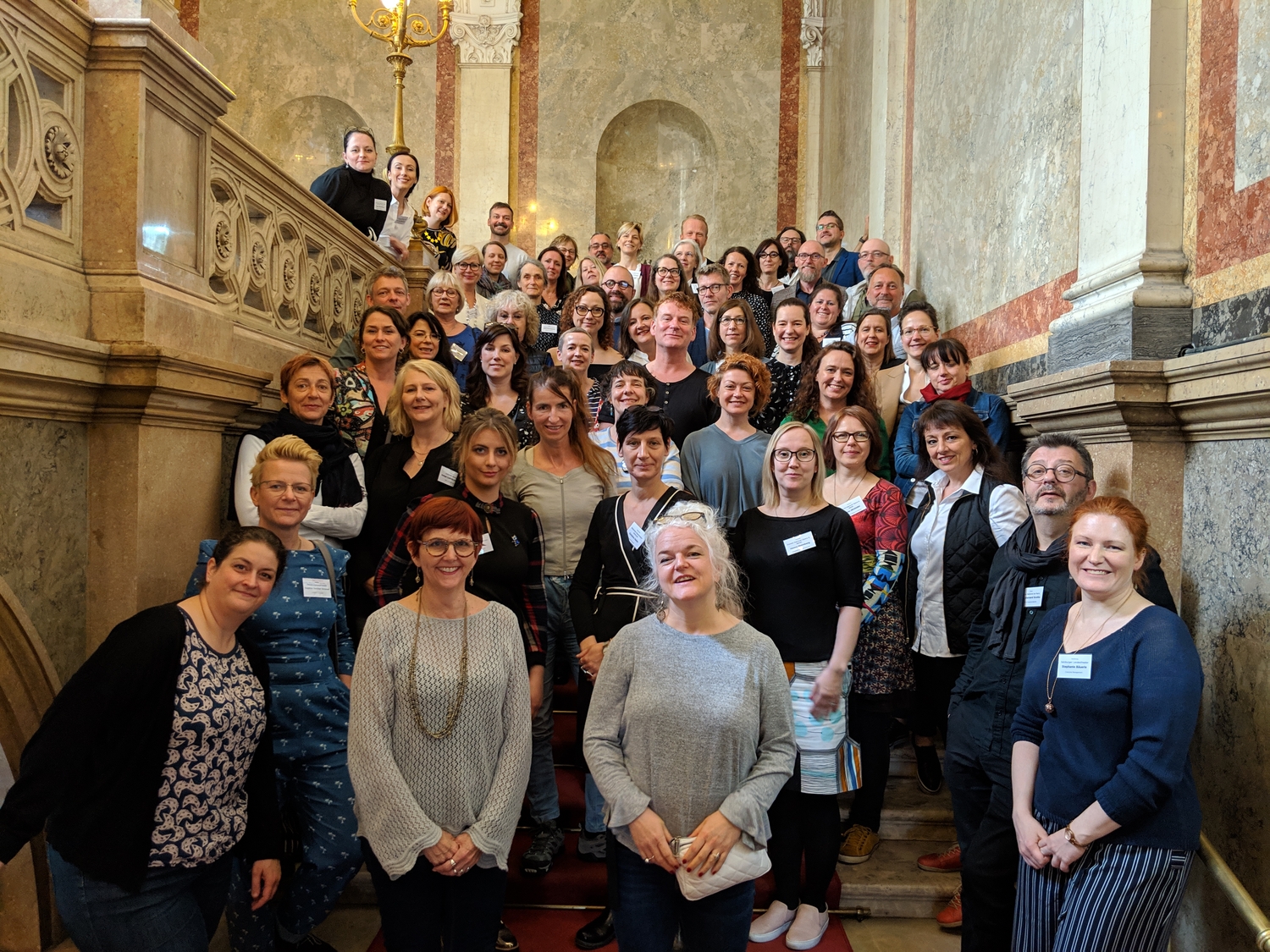 Vienna 2019